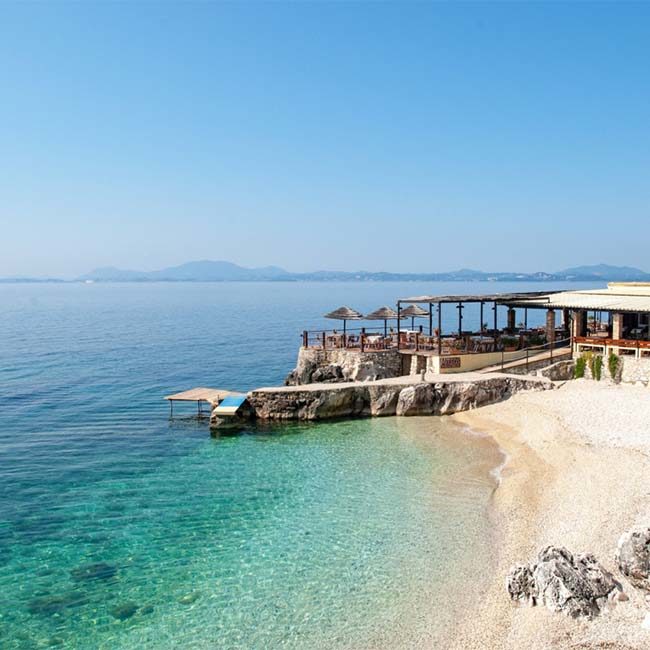 Nissaki is an area so green and blue that it seems as if you are inside a painting. It is
both quiet and lively at the same time. You can relax in the quietness of the fantastic
views and sunbathe on the pebble beaches, swim in the crystal clear waters and later in the day experience the traditional cuisine in the exquisite restaurants in which their reputation a 'foodie's paradise'.
Driving to the North you will find quite a few places to stop for a swim and enjoy a
wonderful meal such as Agni, Kalami, Kouloura, Kerasia, Agios Stefanos and
Kassiopi. These pebble beaches on the Northern-East part of the island will give the
visitor a unique experience as the waters are deep and crystal clear. It is well known
that all the high society of Europe choose to stay on this part of the island. It's
nickname after all is Kensington-on-sea.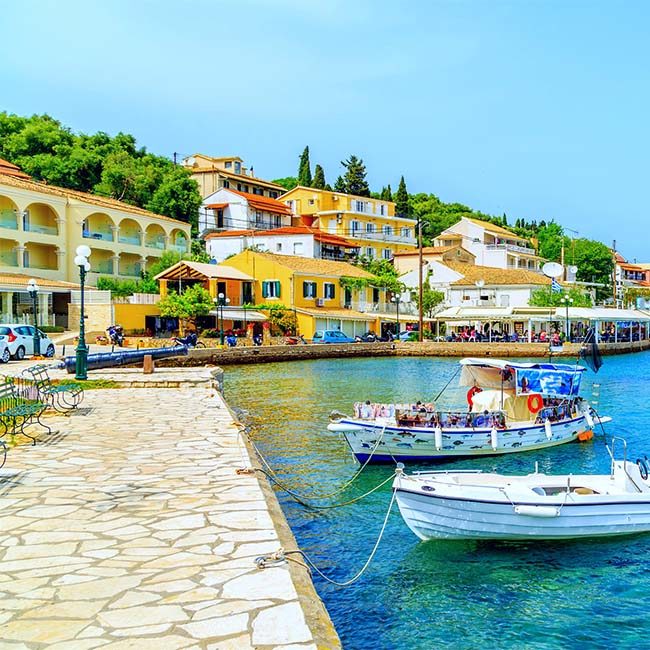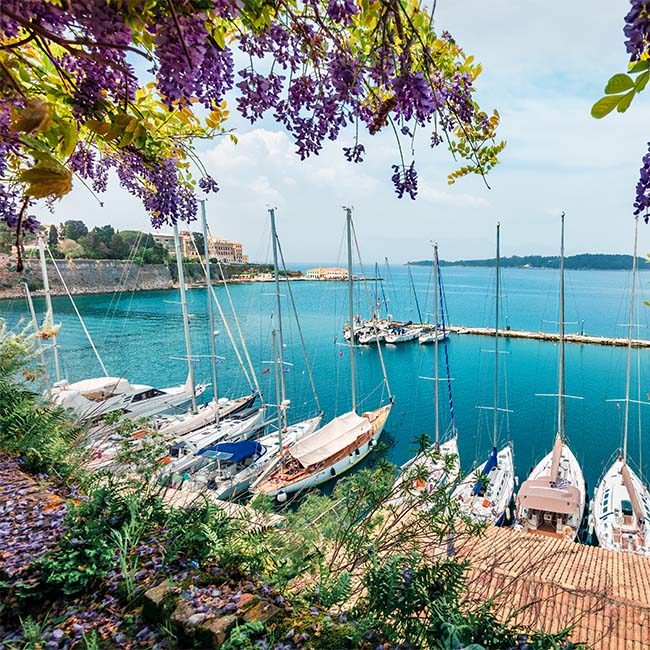 To reach the island's city centre is about a 30 minute drive towards the South. You
can find more pebble beaches, but if you want to enjoy a day at a sandy beach, you
can drive to the Western part of the island.


The most mysterious part of the island is without a doubt on the top of Mount
Pantokrator. The ruined settlement of Perithia was built in the 14th century, it will
bring the visitor inside the pages of a ghost and also a romantic novel.
A sickly-sweet liqueur made from kumquats is uniquely made, they are little Chinese
oranges which are grown locally, having been introduced – presumably by the British – from East Asia in the 1860s.